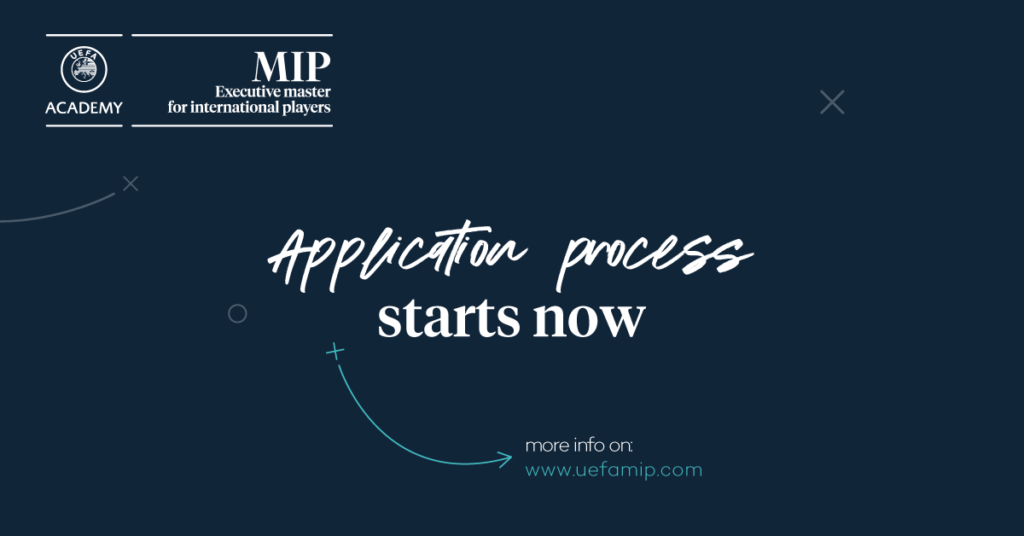 "FROM PLAYERS TO LEADERS"
Applications to enroll in the UEFA MIP 5th promotion are now open, so if you want to follow the path of Bianca Rech, Eric Abidal, Kaká Leite, Lise Klaveness and many other international players who took part in the programme, let's go!
2023/2025

Who can apply?
If you are an international player or an ex-professional who already holds a position of seniority in a sport organisation; you have a degree level or equivalent and relevant experience; and a command of English necessary to study at the master's level then, this programme is for you!
2023/2025

Applications deadline
31 May 2023
The applications are ongoing. You must preregister online and then send an application form, together with other documents. 
On-line interviews and final selection during summer 2023.
2023/2025

Course fees
The UEFA MIP costs €27,000 (including all course materials and lunches).
UEFA encourages applications from men and women from all leagues and countries in Europe, and can provide scholarships where necessary.
Viktoria Rosta – rosta@cdes.fr